New York As They Saw It: Sophia Wilson and Iza El Nems on Lovers & Friends
Author: Alyssa D'Orazio
Lovers & Friends is a collaboration photo exhibition between photographer Sophia Wilson and creative co-director Iza El Nems, a celebration of the New York they grew up in, but unfortunately, a version of New York that is fading fast. The two creatives, both born and bred New Yorkers, saw a city changing at a rapid pace, a far cry from the New York they had grown up in. The two felt compelled to capture what, or rather who remained, before it was too late. 
The series took Sophia and Iza three months and focuses on 20 different born and bred New Yorkers, like themselves. The work is a roadmap of their eclectic friends; people who Sophia and Iza feel deserve to be "put on a pedestal" before New York as they know it is completely changed.
New York is about its community and that is something we both agree on," said Sophia. "We're so in love with this city because of its people, which is why we're choosing to highlight people instead of its places. The diversity, the natives and immigrants who make it a community."
At TilePix, we totally understand the feeling of capturing a moment, a vibe, a feeling, which is why we couldn't be prouder to have partnered with Sophia and Iza on this exhibition. We talked to Sophia back in November 2022, where she encouraged anyone in our community struggling to find their next source of inspiration, to draw inspiration from the world around you. In Lovers & Friends, that is exactly what Sophia and Iza did and it is an honor for TilePix to bring these large-scale photos to life. 
We sat down with Sophia and Iza to learn more about the collection and the people who inspired this love letter to New York.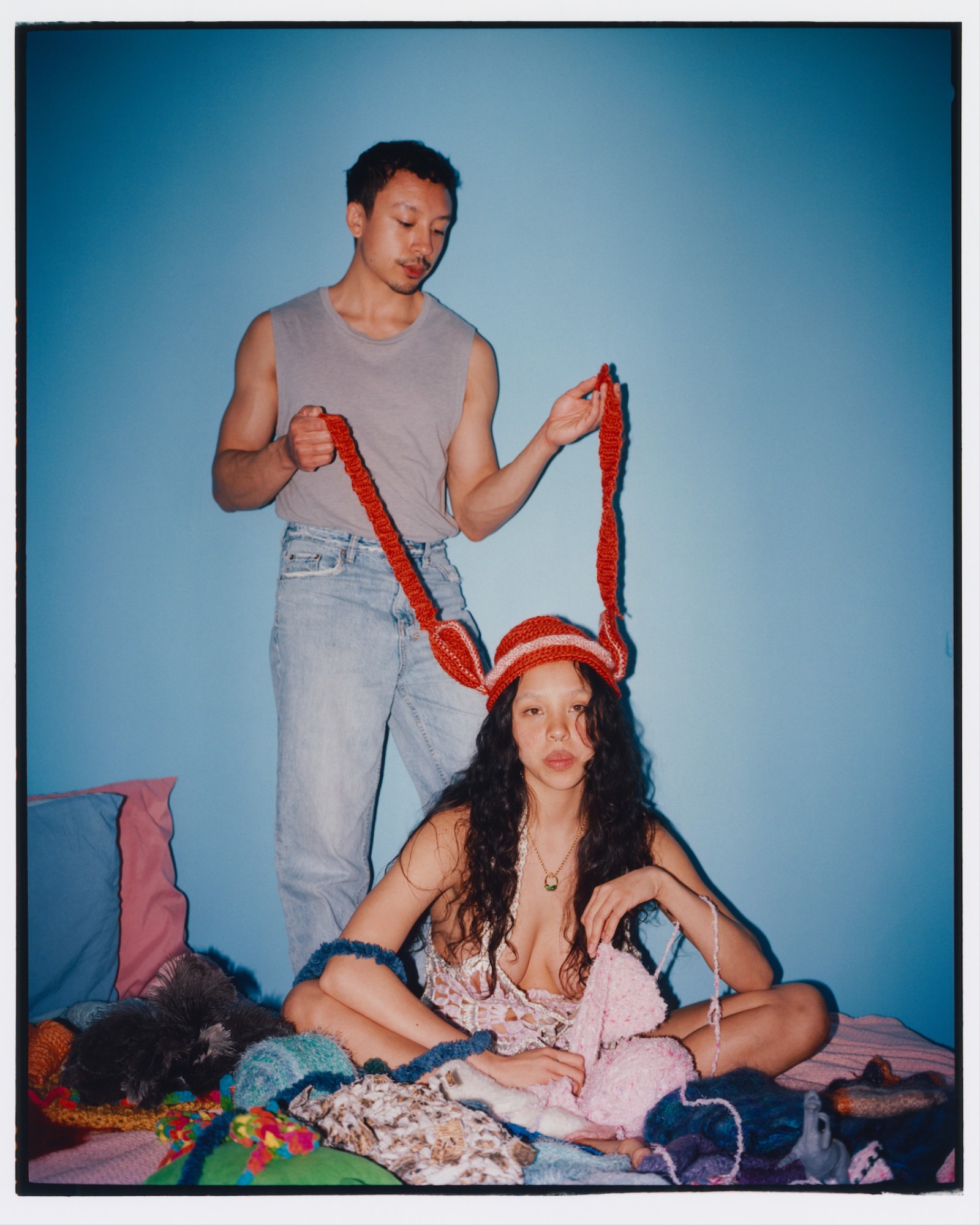 On Inspiration
Sophia and Iza told us the city they grew up in has been changing so rapidly; all of their favorite mom and pop businesses that were once pillars of the city are gone, or struggling to survive. They feel New York is losing its sense of community and wanted to pay homage to the people who built this city to what it is today. 
There is a lot of interconnectivity among kids who were born and raised in the city," Iza told us. "Sophia and I were aligned with the map of the people, and who we wanted to show as our map of New York city. We wanted to show these photos to show people of all ages, ethnicities, backgrounds, sizes; these are the people that make the city the community it is."
The Neighborhoods That Shaped Them
Growing up during the early 2000s in Union Square gave Sophia a taste of everything. Her mom moved the family there after seeing something in the artistry of the neighborhood.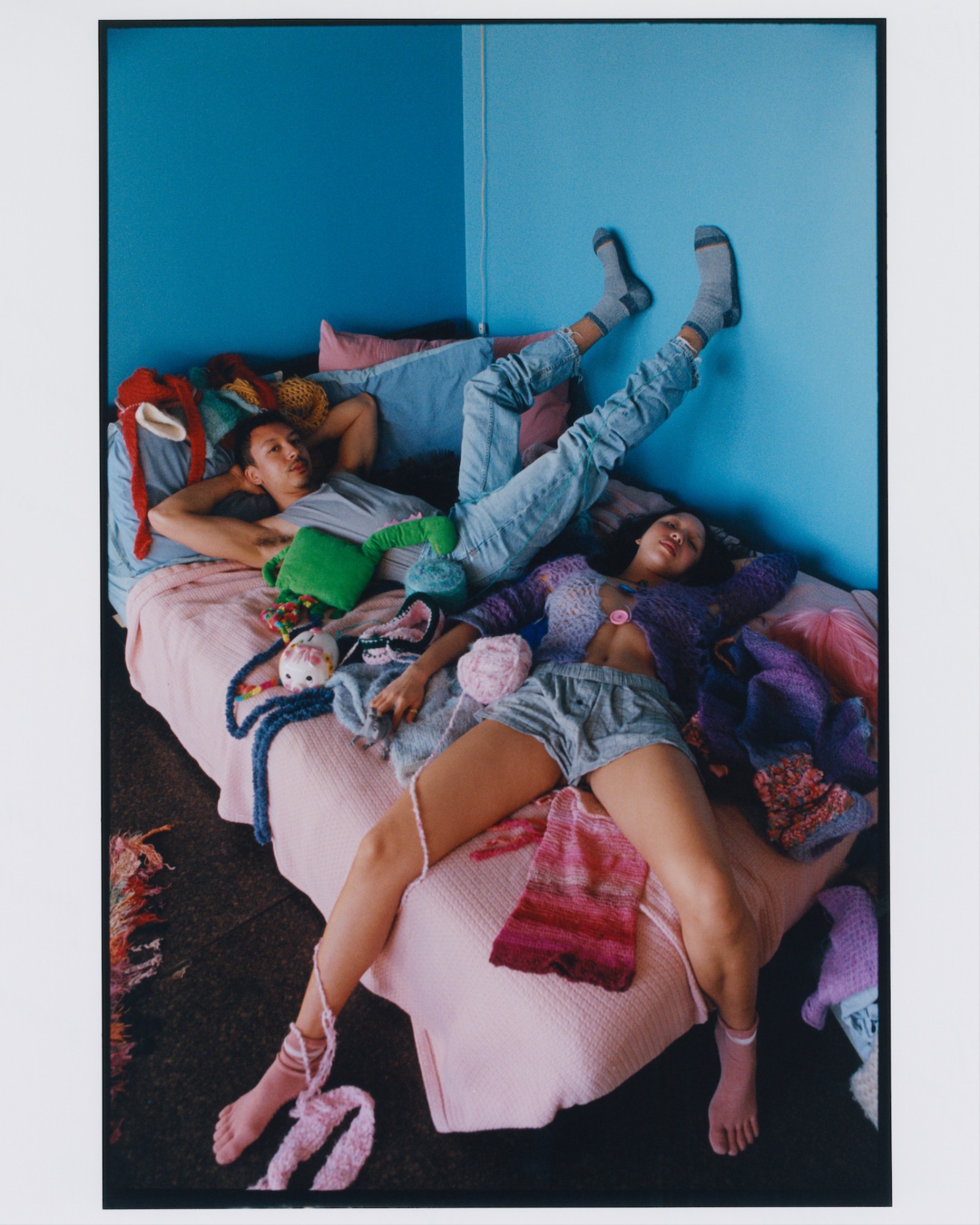 My heart and soul in the project is dedicated to Union Square," Sophia said. "Everyone in my neighborhood was an artist. A lot of early 2000s artists (Drake, Neyo, Rihanna, to name a few) used to hang out on my stoop. Unfortunately, all of those places are gone, the places that made the neighborhood special."
Having grown up on the Upper West Side, Iza experienced a similar shift in her childhood neighborhood. Having once known all her neighbors well, she now is unfamiliar with the majority of the faces in her building. 
Opening 9/16, there is no doubt  "Lovers & Friends" will be a massive success. Feeling inspired? Create your own work of art at TilePix.com today – upload your own photos and get creating. 
In conjunction with TilePix, these works are printed in larger-than-life size to take up space," Iza said. "The art should speak for itself."